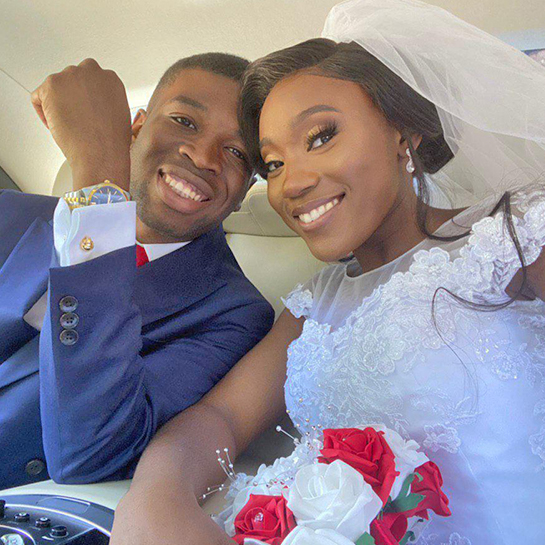 I never took much interest in my love life in the past, but there was a particular period in 2018 when God convicted me that I needed to start investing in that area. So, I decided to start attending the Love Therapy seminars and taking part in the purposes.
If there was a Singles Hour that I could attend, I would go as an investment to find a potential match for the future. In my mind, I wasn't ready to date anyone, but I was willing to learn and awaken this area of life.
I decided to go to a Singles Hour with an aim to speak to Olu, my now-husband, if he was around. We had already built some rapport with each other through a YouTube show in the youth group, and I was aware that we had the same goals and aspirations for life.
However, I was resistant. I didn't want to go down that route because two weeks prior, I had made a commitment with God that I would no longer attend the Love Therapy to pray for a blessed love life, but for me to be the blessing and to become attractive inside and out. I first wanted to acquire all of the qualities I had written in my project before pursuing anyone. I made myself the project. I saw this as God honouring my faith; that's because I had decided to set my mind on Him, He would then bless me with a suitable man of God who would be the answer to every bullet point on my project.
I decided to give Olu a chance so that we could get to know each other more. We decided to speak again, and we expressed our honest thoughts about each other and what we wanted from then on. He then invited me to go on the Love Walk with him.
After that conversation, I had peace within my soul that Olu was the one for me. God assured me and I had no doubts at all. We started dating. Our interest for each other grew and so did our love. Eight months later, we got engaged and were married seven months after that.
The Love Therapy seminar taught me to prioritise the Holy Spirit and then myself, so that I could have something to give to others. It taught me to understand people instead of wanting to be understood all the time. I learnt to appreciate people's differences and cope with them. Above all, I've learnt that love is from God. It's holy, something to be taken care of and not neglected like I was doing before. It's very important and God wants to be glorified in it.
Delores Oluwatoyin