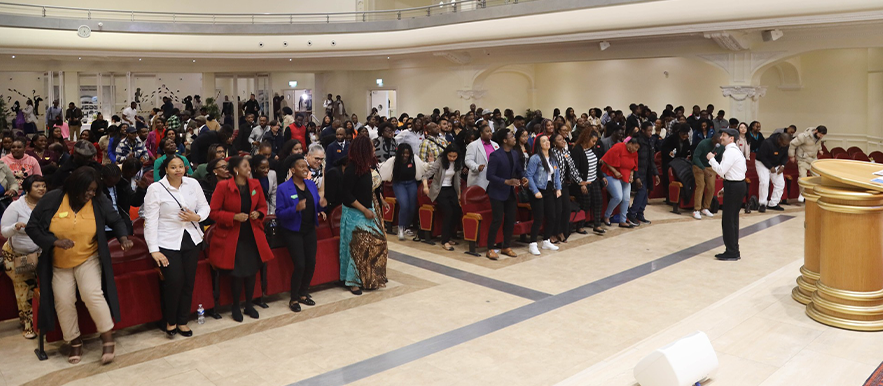 It was with great pleasure that the Love Therapy team hosted the very first Single's Day, an initiative to gather singles of all age groups, allowing them to meet other singles. It took place in our Kilburn branch and received members from all our churches across the UK.
The turnout was amazing and this jam-packed day was said to be the greatest and most anticipated event yet for singles this year.
The Love Team were assigned as matching agents on the day and their mission was to couple singles together. Everyone was encouraged to come out of their comfort zone through various activities without forgetting the selection of food and drinks to choose from.
The attendees appreciated the detail that went into the day. A participant of the Escape Room activity explained that she was reluctant to come at first but later stated, "I'm glad I came. It was better than I expected." The atmosphere was welcoming and the games provided a window for the singles to meet someone new and start a conversation. For those who then wished to get to know someone further, a separate area to sit was provided for 1-1 conversations.
From the detective theme and decor to the variety of games to choose from, every detail was carefully planned to ensure that no one would stay in their comfort zone on this day! The Love team enjoyed helping out and eagerly look forward to hosting the next event for the singles!
Missed the event? You can join us at our next Love Therapy Seminar to receive valuable lessons on how to find the right person, heal from wounds of the past and prepare to enter into a relationship. These seminars are open to those who are already dating or married.
If you or someone you know would benefit from the work of the Love Therapy, join us every Thursday at 8 pm in Finsbury Park (if you live in London) at 232 Seven Sisters Road, N4 3NX. Alternatively, you can participate via livestream from your local Universal Church if you live outside London.