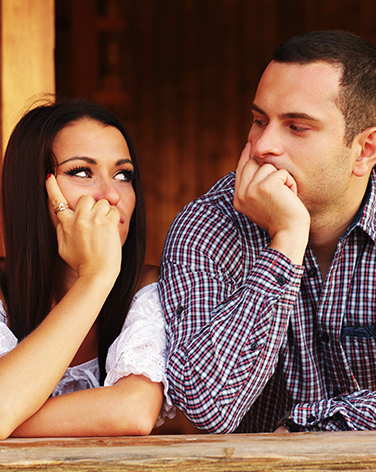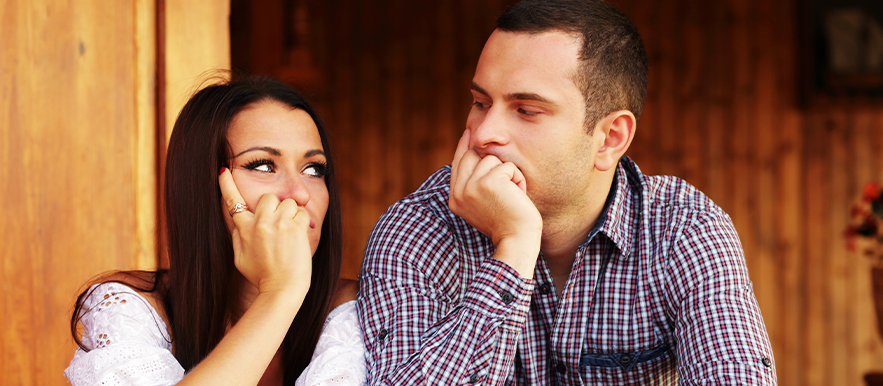 We all face temptations in every area of our lives, and our love life is no exception. Joseph was an example of how to deal with temptation.
"And it came to pass after these things that his master's wife cast longing eyes on Joseph, and she said, "Lie with me." But he refused and said to his master's wife, "Look, my master does not know what is with me in the house, and he has committed all that he has to my hand. There is no one greater in this house than I, nor has he kept back anything from me but you, because you are his wife. How then can I do this great wickedness, and sin against God?" (Genesis 39:7-9)
This is the first tip to overcome temptation. Joseph feared God – he respected Him and acknowledged His presence. His concern was sinning against God. When you fall into temptation, you are turning your back on God's presence.
But it happened about this time, when Joseph went into the house to do his work, and none of the men of the house was inside, that she caught him by his garment, saying, "Lie with me." But he left his garment in her hand, and fled and ran outside. (Genesis 39:11-12)
In every temptation, there is always a way out and Joseph found it. He ran. There is no such thing as not being able to resist. The Bible states two ways of reacting against the devil. The first is to "resist the devil and he will flee from you" (James 4:7). This means to resist his works – poverty, sickness, etc. The second way is to "abstain from every form of evil" (1 Thessalonians 5:22). You need to resist the devil and his works, but flee from everything that will affect your faith. By defending your faith, you are defending your love life/marriage.
Jesus gave us the recipe to not fall into temptation: "Watch and pray, lest you enter into temptation. The spirit indeed is willing, but the flesh is weak" (Matthew 26:41). First, you should watch. This means to be aware of who you are (knowing your limits), where you are (not going to places you're not supposed to), who you hang around with (avoiding those who only give bad advice or whose lives don't reflect the advice they give), and the thoughts in your mind (guarding your eyes and ears). Second, you pray. When you pray, you are bringing God into that temptation, and He will help you.
Joseph paid the price for not giving in to temptation, but he was honoured in every area of his life because he kept the fear of God alive. Even if you must pay the price or be judged by others, God will honour you as He did with Joseph. You must face your problems, but you must run from temptation. Shield your love life.
Join us on Thursdays to learn more intelligent love tips from this month's couple from Genesis: Joseph and Asenath. Please come wearing a face covering.
Meeting: Couples from Genesis series at the Love Therapy seminar
Day and time: Thursday at 8pm
Location: Rainbow Theatre, 232 Seven Sisters Road, N4 3NX
More info: Call or WhatsApp our 24-hour Helpline on 020 7686 6000