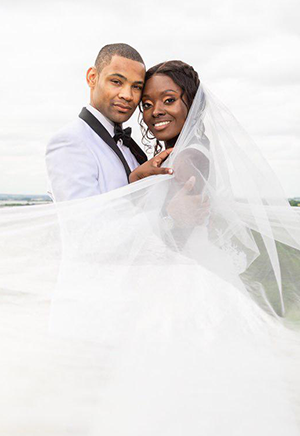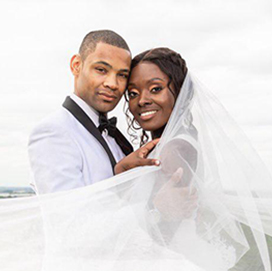 I had just ended a relationship and I was dipping in and out of meaningless hook-ups with numerous women. I was a womaniser, to say the least, and did not value marriage. I would use various online platforms to meet women just to sleep with them. As a result, at the age of 18, I found out I was going to be a father. I was petrified. In fact, we were both afraid. We weren't ready to be parents. Our relationship wasn't set in stone; we were constantly on and off. But, because we had a child together, we tried to make it work. Due to some issues that we were going through we put an end to our relationship.
I heard about the Love Therapy seminar but at first, I wasn't really interested so I only attended from time to time. Deep inside I always wanted to be happy in my love life and be faithful, but every time I tried, I failed. Little by little, things started to sink in from the few meetings that I attended. I began to understand the benefits of 'learning to love intelligently' as I was being taught. What this means is, I can't be driven by my heart's every whim. It's up to me to think with my head and consider my choices. It's up to me to choose to be faithful and do what's right.
This lesson demanded that I learn to allow God to guide me through my love life – dealing with my relationships by following His rules and not my own. This transition was not easy because I was so used to doing things my own way. It put me in a vulnerable place because I really had to believe that someone would want both me and my child. In fear of rejection, at first, I would avoid telling potential partners that I had a child.
The guidance I received became exactly the positive support I needed. I was able to work on myself, to change first the way I viewed myself and then also the way I saw relationships as a whole. This helped me mature and become more comfortable and confident with myself. I am a father and that's it! Take it or leave it – we come as a package. Soon, I was fine with that.
I met my wife in the Love Therapy seminar. At first, she wasn't interested in me so I just decided to continue concentrating on myself. It's a good thing she wasn't interested because, at the time, I realised that I wasn't yet ready for a relationship. When we eventually started dating, I went into the relationship as a new man. I made sure not to make the same mistakes I'd made in the past. I took my time to really get to know her. The more I did this, the more I was assured that she was the right woman for me.
We dated for three years and have now been married for six months. I don't need to tip-toe around hiding things from my wife. I am open and honest. Going from someone who didn't value marriage to being someone's husband has felt like a true blessing. I used to see marriage as a burden and a hindrance to 'having fun'; but today, I see it as one of the best decisions of my life.
The role God played throughout my journey was crucial. He showed me the value of not only being in a relationship but also being faithful. God really did change my mindset and turn me into a new man."
Declan Varleigh