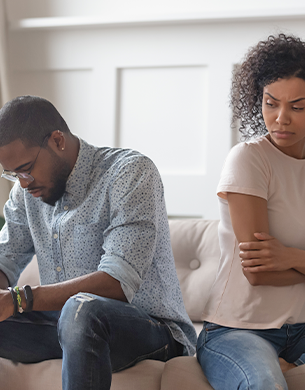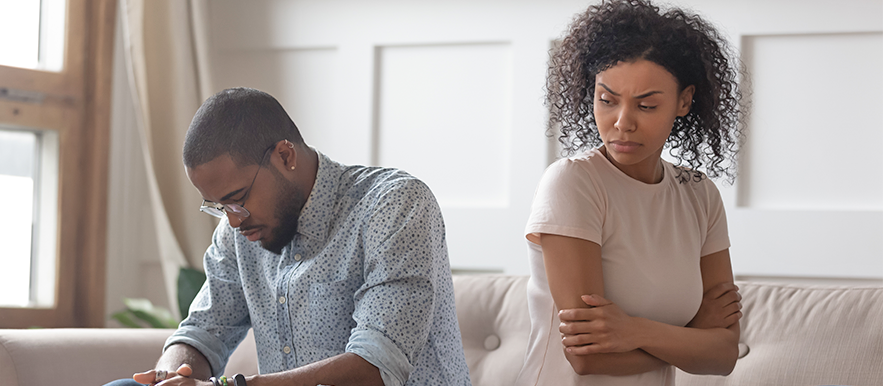 "When the Lord saw that Leah was unloved, He opened her womb; but Rachel was barren." (Genesis 29.31)
God has a soft spot for those who have been rejected. He did not consider the fact that Leah was unloved by her husband, but rather how she reacted to the situation.
Jacob knew what it felt like to be despised and rejected, as his father preferred Esau to him. However, he ended up treating Leah the same way his father had treated him. If we are not careful, we can have the tendency to do to others the same thing that we once condemned.
It is clear from Jacob's and Leah's examples that God favours the disadvantaged when they make a vow with Him. God didn't honour Jacob because he was rejected but, because of his vow. God didn't bless Leah because of her tears but, because she was faithful to Him. Don't allow bad experiences to change you. If the way your partner treats you is wrong, that's their mistake, but it will become yours if you allow their mistake to turn you into something you shouldn't become.
Leah didn't allow Jacob's errors to become her own, and in the same way, other people's mistakes don't have to become yours. Despite what Leah went through, she never stopped being a spiritual woman nor, did she become bitter. She could have mocked Rachel because she had children and her sister was barren, but she didn't do it. Leah allowed everything she went through to bring out the best in her. It was visible in the meaning of the names she gave to her sons that she trusted and glorified God. Never allow the worst in others to bring out the worst in you. Our reactions reveal who we are. Actions can be rehearsed, but our reactions are spontaneous; they are hard to fake.
Rachel noticed Leah's character; she saw that her sister did not change despite the taunting and abandonment. She learnt from her good example and cried out to God, and He gave her a child. But although she got what she wanted, her character remained the same and she died while giving birth to her second son. Jacob had worked for 14 years to marry her, only to have her for seven years. Yet, it was Leah who remained with Jacob throughout his life. She was the one who aided in Jacob's transformation because she was a spiritual woman.
"But God has chosen the foolish things of the world to put to shame the wise, and God has chosen the weak things of the world to put to shame the things which are mighty." (1 Corinthians 1:27)
Just like Leah, we cannot allow our mistakes to bring out the worst in us. Our past is unchangeable, but we can change our present. Jacob was despised, running away from himself and his past, but if we make a vow with God like Jacob and Leah did and give ourselves to Him, He will transform our love life.
Join us for the Love Therapy seminars on Thursdays, where we will continue to learn more intelligent love-based tips from our new Genesis couple Joseph and Asenath. Please come wearing a face covering and follow all social distancing guidelines.
Meeting: Couples from Genesis series at the Love Therapy seminar Day and time: Thursday at 8pm
Location: Rainbow Theatre, 232 Seven Sisters Road, N4 3NX
More info: Call or WhatsApp our 24-hour Helpline on 020 7686 6000