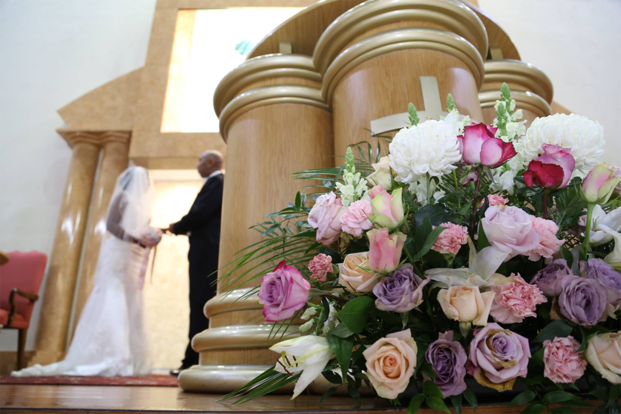 Are you:
• Dating and confident that you want to spend the rest of your life with your partner?
• Living with your partner and bonding more as the days go by?
• Legally married to the love of your life, but not married at the altar of the Author of Love?
If so, the Wedding Celebration is for you.
At 8pm on Thursday the 23rd of May, the Love Therapy team will be hosting the Wedding Celebration.
This is your chance to exchange vows at the altar of the Author of Love and strengthen your relationship through His blessing. After all, vows made with faith and fear at the altar of God will keep your marriage going through the hardest days.
How to participate
In order to participate in the Wedding Celebration, you need to be legally married first. If you are not yet legally married through a civil ceremony, please contact your local registry office to book your civil ceremony before Thursday, 23rd of May. Please contact our team by emailing love@uckg.org as soon as the date is confirmed. The deadline for submitting marriage documentation is Thursday, 9th of May. 
Please note, only couples who present proof of civil marriage in accordance with the law may participate in the Wedding Celebration. Should you have any questions, please email love@uckg.org or call us on 020 7686 6000.