Edward and Ana got married in November 2000. They have worked in different countries around the world, such as Brazil, Jamaica, the United States and the United Kingdom.
A good part of their work is to give relationship advice to both singles and couples, as well as holding seminars on love life related topics on a weekly basis.
Edward and Ana were both attendees at the UCKG HelpCentre, where they met each other and eventually started dating. They got married the same year they met one another.
Edward grew up in a family of sound moral principles, but, as time went by, constant fighting and arguing broke the family apart. 'We could not communicate. All we did was to attack one another. I used to tell my friends that my worst problems started from the door of my house in', he said. This led to Edward becoming more and more distant, trying to find comfort in a lifestyle fuelled by alcohol, partying and clubbing.
Ana grew up with an abusive father who continually cheated on her mother with other women. This resulted in her parents separating when she was 18.
Despite their hardships, Edward and Ana have been able to become much better versions of themselves through their marriage and their faith.
It has been 18 years and they are still going strong. Although their pasts are full of hurt, their relationship remains solid. Every Week, they will be sharing these experiences and the lessons learnt with the audience.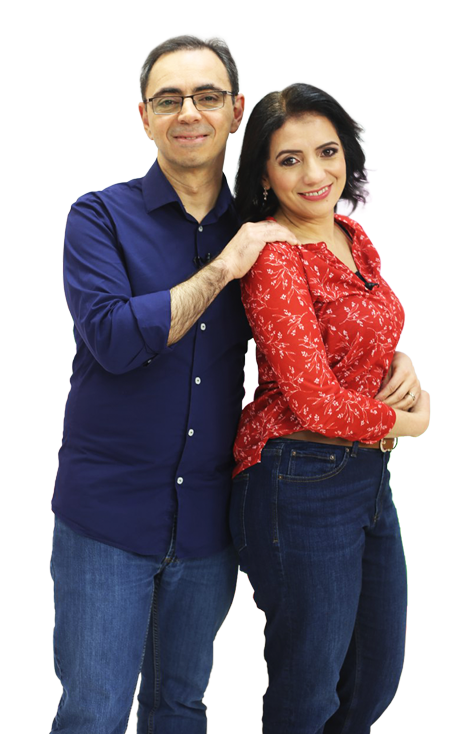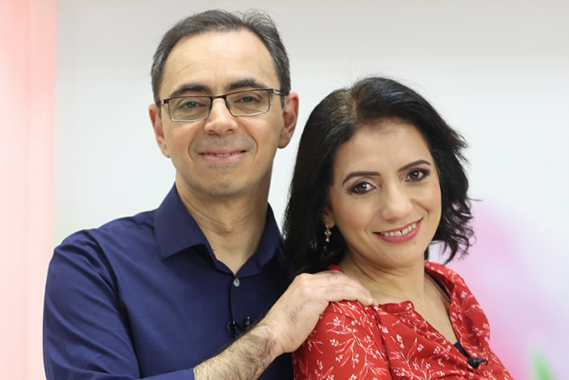 Love Therapy Presenters