Every relationship starts off well.
However, as time goes by, we stop giving as much care and attention to our loved ones as we did in the beginning.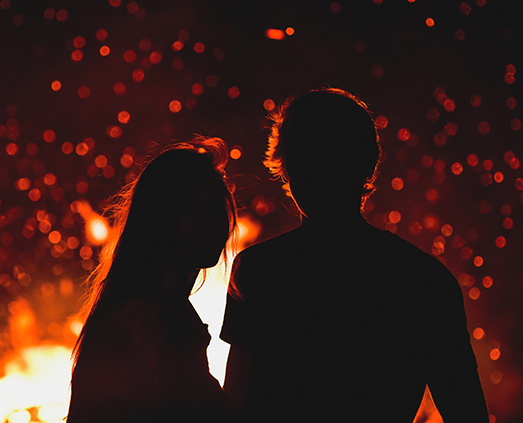 Day-to-day life gets in the way of your relationship. So much so that you have become bored, and no longer communicate the way you used to. Little do you realise that the fire that was once in your relationship is slowly fading away, and your love life has become a routine.
This is why Love Therapy Seminar have introduced the: The Fire of Love
The Bible refers to God as the 'consuming fire' (Hebrews 12:29) and that "God is love" (1 John 4:8).
It is certain that everything that touches fire has to change form. It is either burnt or purified, as nothing that has gone through fire remains the same.
The same principle applies to your love life.
When we are in contact with the presence of God through faith, our love life will not be the same.
From June to December at the Love Therapy Seminar, you will receive tailored teachings and a Bible verse to apply to your love life. When these tools are applied, we believe that your love life will change for the best and bring back the fire.
This challenge is also for the singletons. You may not have someone in your life right now, but this will work as good preparation for when the time does come.
'Love is invincible facing danger and death… the fire of love stops at nothing.'
(Songs of Solomon 8:6)
The Love Therapy Seminar takes place every Thursday at 8pm.
So, join us at:
232 Seven Sisters Road N4 3NX
Finsbury Park
London